How SimplyBodyLanguage.com came to be...
Without the necessary tech skills, I thought that I would never be able to use the Internet to 'talk straight' about body language. But as you can see I obviously overcame that hurdle... I'm so glad I persevered! The site is coming along nicely (I'm so proud of it), and visitor count is growing.
Hi, my name is Marjan. I hope you don't mind that I don't tell a lot about myself. While I love being and writing on the Net, I am concious about my privacy... so I've decided to keep a low profile.
Anyway, I've always had a great interest in other people, wanting to know what they have on their minds. Body language is such a great way to really understand people.
Body Language with a Twist
As you probably know, the field of body language is closely related to psychology and sociology studies. As a result, a lot of information is filled with what I call 'psycho babble'. Interesting sounding 3 and 4 syllabel words, designed to impress or confuse. Or both.
However, when I talk with other people about body language, I found that all they want to know is...
What body signals mean
How they can recognize people's true intentions
How to be a human lie detector
How to present themselves better
And how to woo (wo)men
Simple questions, right? Yet it seems you need a degree in psychology to get some answers! Body language is such an important part of everybody's daily life (even if you're not aware of it) that simple body language insights should be at your disposal. So I really wanted to make an accessible and easy to understand resource on body language.
Making a Web site proved not to be so simple
The Internet seemed to me to be the perfect publishing platform. But how to go about putting up a web site? I had no idea. Of course I tried to find info on the net, but there's sooo much stuff... one self-proclaimed 'guru' said this, another 'guru' the exact opposite. Who to believe?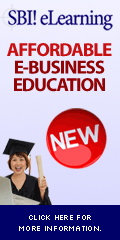 Then I found an
e-learning course
that made sense to me. Especially the part of doing research prior to building the site really rang true to me, as my mother always said: "if you fail to prepare, you prepare to fail".
In 12 weeks I learned how to find out what body language info people were searching for most, and which info was least available. I learned how to structure the site for easy navigation, and what elements go into a page. Now I know the power of other sites linking to my site, and how to get those links. After the course, and with the aid of the tools that were provided, building the site was a breeze. One of the best investments I have made.
But I digress.
My Digital 'Models'
One thing was clear from the get-go. The web site should have lots of pictures as pictures say more than a 1000 words (especially those bla bla psychology terms!). Live models were out of the question... just to much hassle. And I wasn't going to take pictures of myself, being self-conscience and privacy-aware!
Then I found Poser 8
, a program with which you can make 3D character models, putting them in all kinds of poses, complete with facial expressions. Perfect, patient models that tirelesly posed for me and you. The program is hard to master, and I'm not pretending to be an expert. But I'm getting pretty good at pulling the strings on my little digital puppets.
I did get some remarks that they look a bit creepy, but they are great to illustrate a point. You don't have to date them! ;-)
How it's going...
Great! Visitor numbers are growing month over month (well over 300 daily unique visitors right now!). The dividend of doing research prior to building.
It's a pleasure and an honor to make SimplyBodyLanguage.com for you! If you have questions on body language, or want to contact us otherwise, I'm looking forward to your message (feedback is also welcome).
Have a great day!
Marjan.
Back to Body Language Homepage